Coming soon in Q1, 2023- Kovena's integrated reporting for hoteliers and accommodations of all sorts. This reporting stack is built specifically for hoteliers in order to make their everyday operations and accounting, easier on a day-by-day basis.
Three Key Benefits of Kovena's Integrated Reporting
When hotels typically reconcile payments and guest bookings, they need to access two separate software and reports in order to reconcile them both.
With this new feature and widget, all of Kovena's Hotel Software partners will be able to embed a widget for their hoteliers to access a single, reconciled report directly from their intranet (i.e. their hotel software).
Three Key Benefits of Kovena's Integrated Reporting are:
Live reporting widget that's easily embedded directly into Hotel PMS's or Booking Engine Softwares
Consolidated multi-channel reporting with centralised eCommerce and terminal transactions
Inclusive of disbursement data so hoteliers know exactly how much, when, and for which bookings they have been paid for.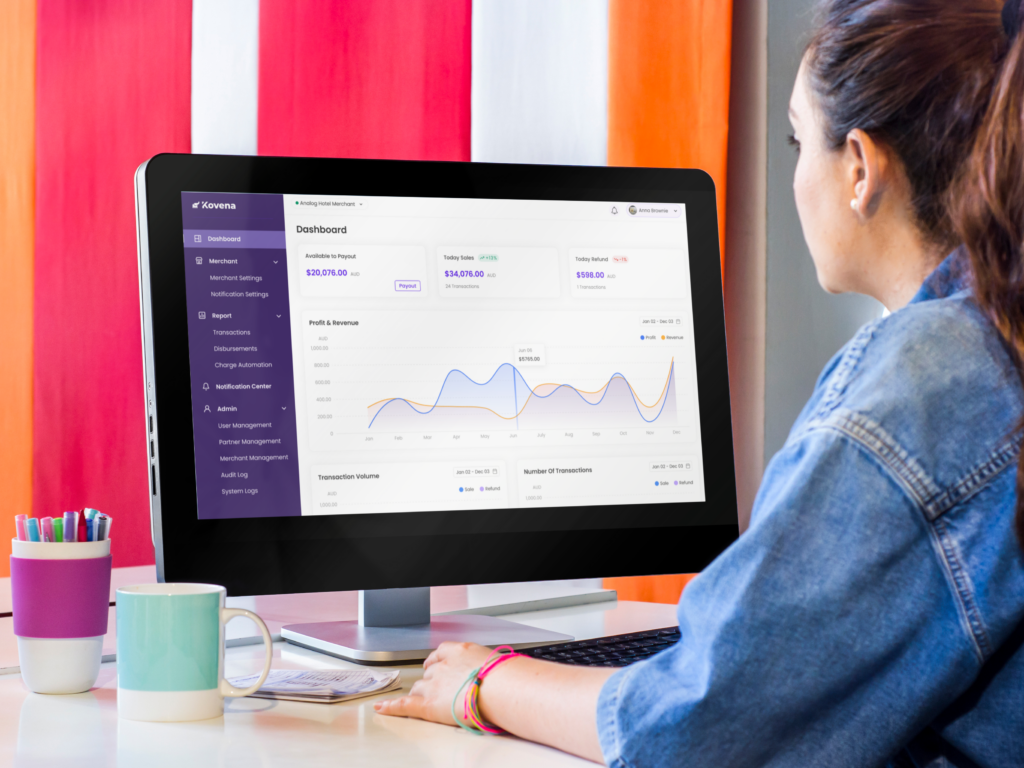 Instead of having your hoteliers access separate reports and take loads of time, spend loads of $ on accounting resources- why not integrate with Kovena in order to give your hoteliers a complete understanding of their payments and guest bookings?
Contact us if you'd like to learn more about our hotel reporting and other hospitality-focused features that Kovena offers.