Simple and Fast
Kovena is purpose-built for PMS and Booking Engine solutions. We make it easy to unlock revenue.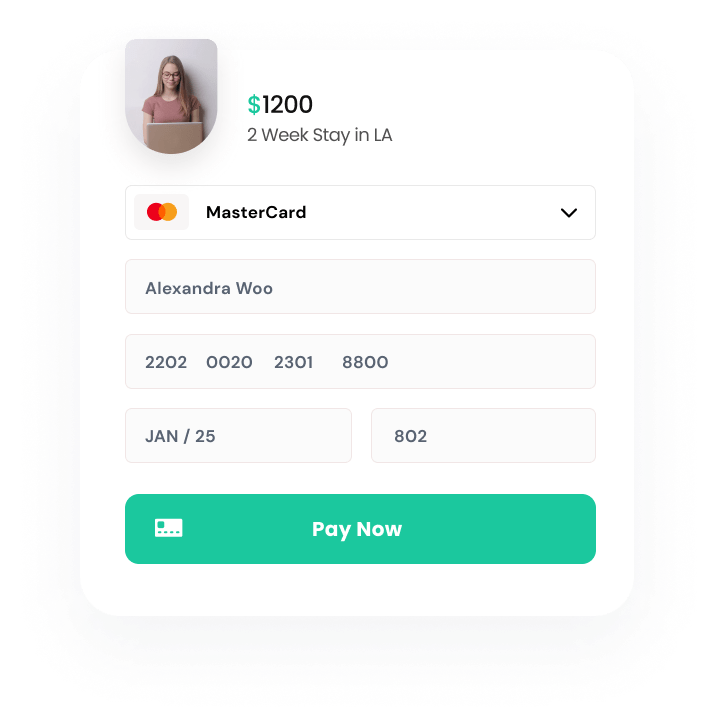 Specialised means benefits.
5 benefits of embedded payments for Property Management Software
User Friendly, Seamlessly Integrated
Reduce Churn
The service is high value-added, involves a lot of sensitive data storage and hence is not a service users will change very often.
The average churn from a payment processor is significantly less than the churn from a SaaS business.
You know your business & customers, grow with us
Reach deeper into many markets
Still today there are many small and medium sized accommodations unable to get competitive merchant accounts.
An embedded payment service such as Kovena's manages risk differently and allows you to offer merchant facilities globally, even in emerging markets where no service has been available till now.
Kovena
Easy to get started
No setup fees: we partner with you.
We work hand in hand with you to build the best
solution for your customers.
Our templates and API documentation make it easy and fast to get set up. we work with you each step of the way and do the heavy lifting.
Average 2 weeks set up time.