Helpful insights into the accommodation sector within the Pacific Islands providing competitive intelligence gathered from 130+ hotels, resorts, B&Bs, hostels and serviced apartments.
The annual Pacific Islands Hotel Insights Report will be released on a yearly basis. Each year, Kovena will retrieve data from hoteliers within the region and generate valuable insights for hoteliers and travel-tech softwares based in the region.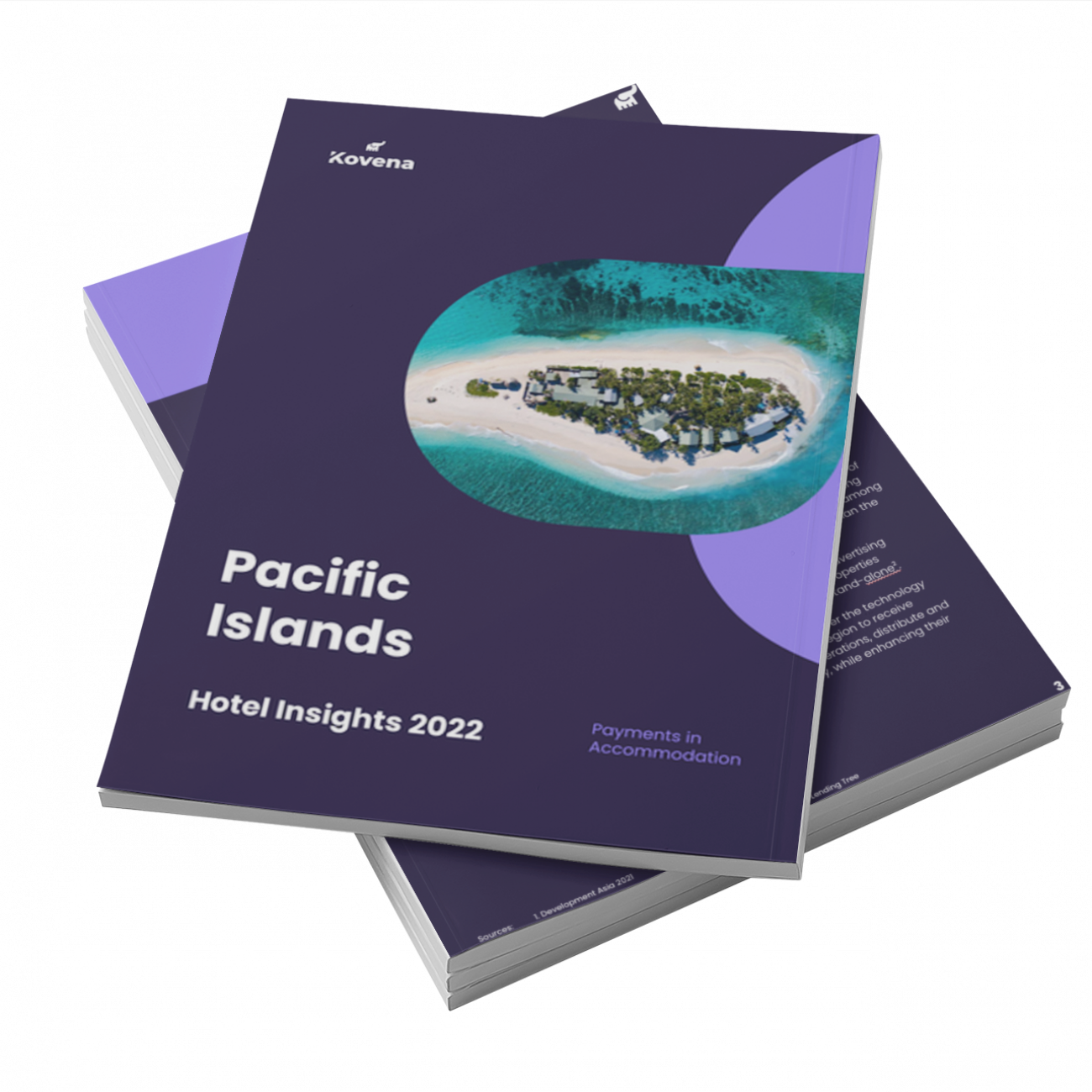 In this guide, you will learn:
How to improve the guest booking experience
How your hotel compares to others in the Pacific Islands
How to optimise operations and remove guest friction
The cost of taking card payments in the Pacific region
Key Highlights include:
Guests today expect to pay with a card, yet 17% of hotels in the Pacific Islands do not accept them

15% of guests upgrade their rooms if offered by the hotel

before check-in
Only 16% of hotels in the Pacific Islands offer a Guest App
Kovena.

Seamless payments for Pacific Island Hoteliers.
Download your Pacific Islands Hotel Insights 2022 Report ($399AUD).
130+ responses from Pacific Island Accommodations

Key insights on optimising operations using embedded payments

Reduce no-shows by enabling Card Not Present (CNP) transactions