The Check-in & On-site Micro Report (Pacific Islands) is a part of a series of Micro Reports dedicated to helping hotels optimise their check-in & on-site experience for guests, in the Pacific Region.
The insights and data in this report have been extracted from the full 40-page Pacific Islands Hotel Insights 2022 Report. Access the Full 40-page Report.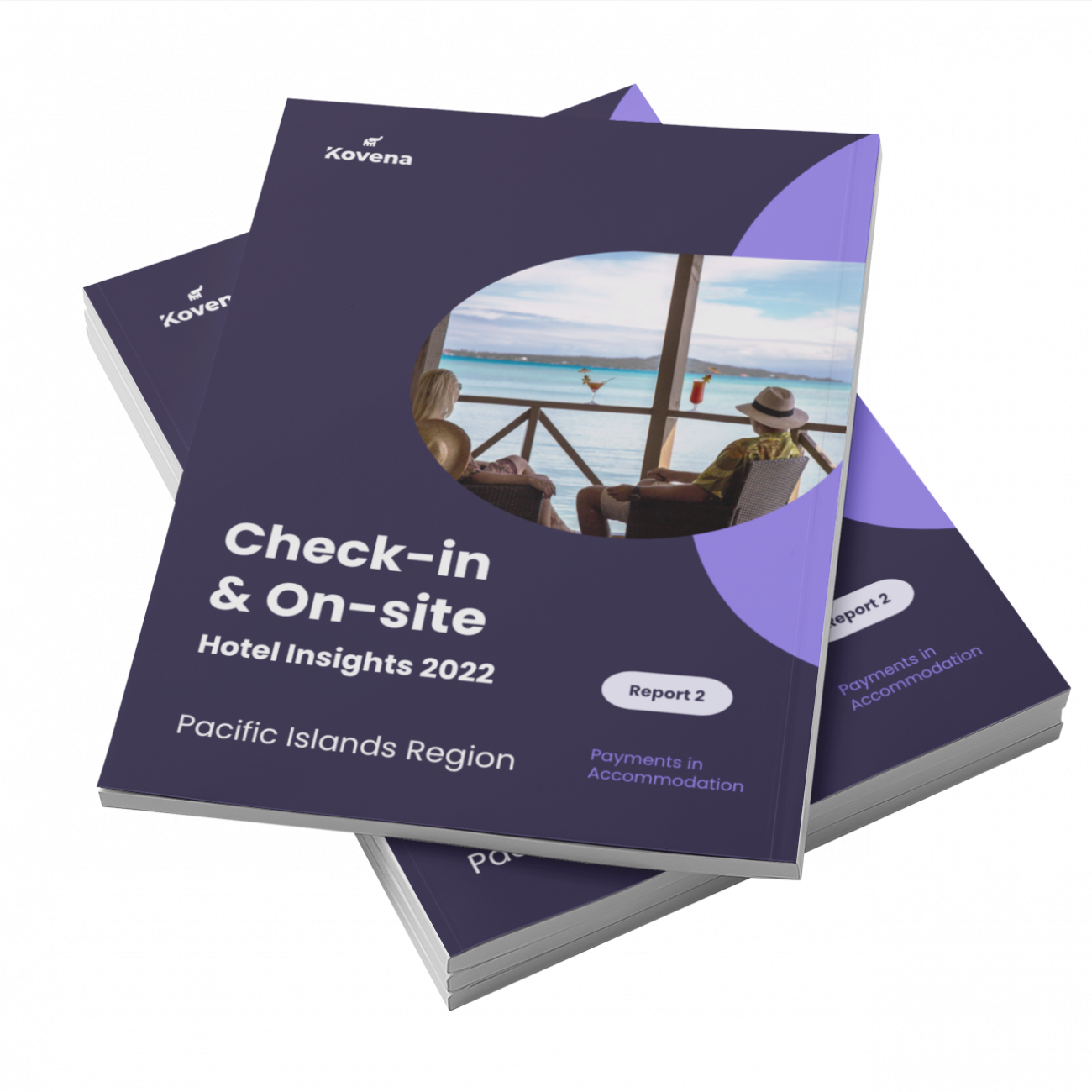 In this guide, you will learn:
How to reduce fees for international transactions
Features that can minimise no-shows and maximise non-room revenue
Ways to enhance overall guest experience
Key highlights include:
Hotels in the Pacific lose, on average, 137K annually due to no-shows
Hotels that only take payment on arrival experience 44% more no-shows
67% of hotels believe that non-room revenue is crucial to growth
Kovena. 
Seamless payments for Pacific Island Hoteliers.
Download the Booking & Pre-stay Micro Report (Pacific Islands) now.
With over 130+ responses from Pacific Island accommodations
Understand the importance of reducing no-shows
Key insights on how to enhance the check-in & on-site experience for guests